Welcome to PCRS-UK
I am very proud to introduce you to the Primary Care Respiratory Society UK (PCRS-UK), an independent charity representing primary care health professionals interested in delivering the best standards of respiratory care. Visit our pages for more information and view our sample resources, we know you'll want to join when you have learned all about our services and resources
Iain Small
Chair PCRS-UK Executive
What we offer
The PCRS-UK is a membership organisation run by primary care for primary care. Our community of members understand the challenges you face and can offer practical advice and education to help you more effectively manage your respiratory patients, disseminate best practice across your locality and get the recognition you deserve for high quality respiratory care.
Conference 2013
The premier respiratory conference for primary care – offering a route map to quality respiratory care and essential clinical updates for all members of the primary care respiratory team
Quality Award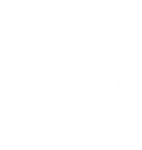 The PCRS-UK Quality Award sets out the standards that best define high quality respiratory care in primary care offering recognition to practices and serving as a quality assurance mark.
Latest News & Events

Event
23-05-2013
07-06-2013
07-06-2013

News