Hilary Pinnock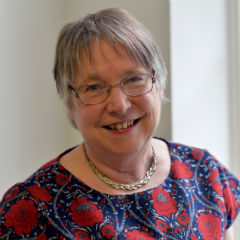 Professor Hilary Pinnock is Professor of Primary Care Respiratory Medicine with the Asthma UK Centre for Applied Research and the RESPIRE NIHR Global Health Research Unit on Respiratory Health, University of Edinburgh, and a general practitioner in Whitstable, Kent.



Her research interests include the delivery of care within the 'real-life' primary care setting including implementing self-management for asthma, telehealthcare for supporting management of respiratory disease, supporting people with COPD and depression to attend pulmonary rehabilitation, and supportive care for people with severe COPD.



She leads the education subgroup of the International Primary Care Respiratory Group. She is a member of the Guideline Development Group of the BTS/SIGN British asthma guideline and an associate editor of npjPrimary Care Respiratory Medicine.
Digital and Sustainability in Asthma – How can we optimise these in practice?
Friday, - in Ironbridge 1