Laura Rush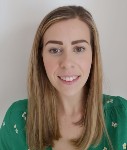 Laura is a primary care nurse specialising in respiratory care.



She is the respiratory lead at her practice and the Respiratory Champion for her local PCN.



A large part of her clinical role involves the diagnosis and management of complex patients with respiratory conditions with the aim of providing accurate and timely diagnosis, management in line with best practice and reducing referrals to secondary care.



Laura is on the Association of Respiratory Nurse Specialists (ARNS) Education & Research sub committee & a core member of the Asthma Right Care team.



She previously sat on the Primary Care Respiratory Society (PCRS) Education Committee for 4 years.



Laura's passion for improving care for respiratory patients prompted her to share her knowledge & enthusiasm through an educational role to motivate & inspire other healthcare professionals to deliver optimum care. She runs her own training company, LR Respiratory Training & Consultancy Ltd.
Inhaler technique: are you sure you've got it nailed?
Friday, - in Beckbury 1/2 (Ground Floor)
The conference has been instigated and organised by PCRS. We are grateful to sponsors, AstraZeneca and Chiesi Limited, and exhibitors who have contributed funding towards this event in return for exhibition space. Neither sponsors or exhibitors have had any input into the agenda or the selection of speakers with the exception of any sponsored satellite symposia which are clearly indicated. View the full list of sponsors.