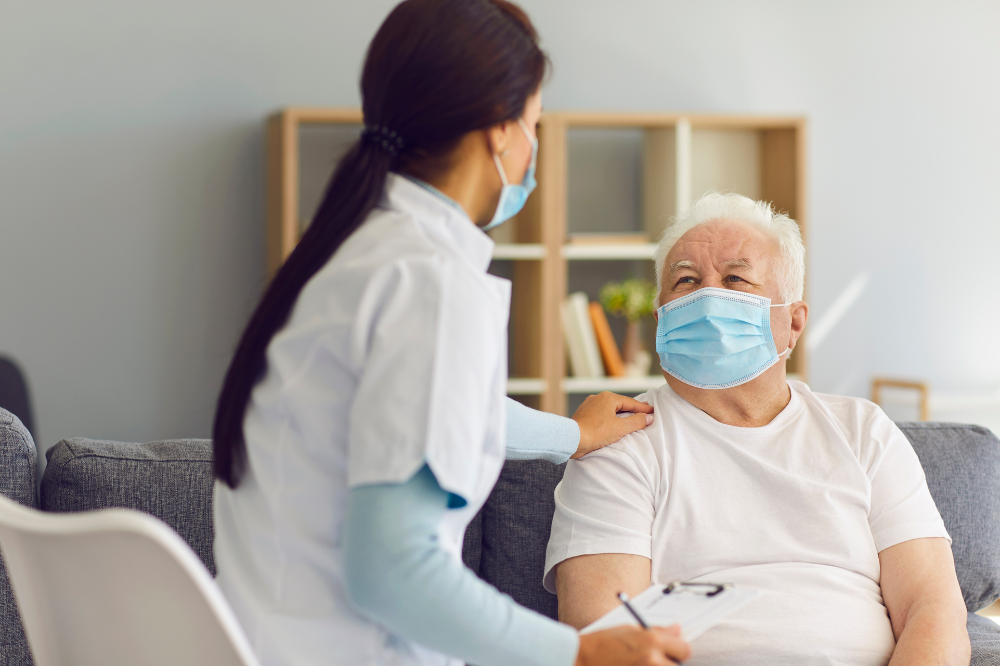 On demand webinar: Challenging the Perceptions of COPD
In this webinar, PCRS leads Carol Stonham, Darush Attar-Zadeh and Dr Steve Holmes will explore, through a series of case histories shared by members, how we can challenge the old negative perceptions of COPD and show how lives can be transformed with the right advice with:
Reduced COPD symptoms
Improved physical activity
Improved emotional health
Improved functional ability
Speakers
Darush Attar-Zadeh
A pharmacist based in the community and primary care; specialising in the field of treating tobacco dependency and AsthmaRightCare. Darush has presented at various national and international conferences (including the PCRS, IPCRG, ERS, Clinical Pharmacy Congress). Darush was part of the London Clinical Senate Helping Smokers Quit programme. Darush is a lead respiratory pharmacist for NHS RightBreathe and mentors 45 PCN clinicians across NW London. In 2019 Darush was awarded PCPA GP Pharmacist runner up, recognised for pharmacological/non-pharmacological interventions. He runs group sessions with patients and clinicians. Darush is the Chair of the PCRS Conference Organising Committee, also an Executive & Policy committee member.
Other roles include:
Co-Chair Taskforce for Lung Health Medicines Optimisation Working Group
Co-Chair of the CYP Pharmacy asthma group (London Asthma Leadership and Implementation Group)

Darush enjoys running and raising money for respiratory and cardiac charities. One of his main missions is to reduce health inequalities caused by tobacco and spends a lot of his time teaching in deprived locations across the UK.
Steve Holmes
Steve Holmes has been a general practice principal since 1989 and continues to provide clinical care to the Shepton Mallet population in Somerset. He is a previous chair of PCRS and remains involved in the executive and education committee (with a background supporting the leadership programme). He is currently on the IPCRG Education committee - and is involved with clinical policy at the RCGP. He was on RCGP council for more than a decade, and has been involved in more than 250 published papers and has spoken widely. He is a current clinical lead for Integrated Care in Somerset ICS, a clinical respiratory lead for NHS England (South West) and co-chair of the Primary Care Respiratory Academy and the Taskforce for Lung Health Diagnosis Sub group representing the RCGP on the overall Taskforce for Lung Health. Steve has been involved in a variety of guidelines nationally and internationally and well as some of the guidance from PCRS. He enjoys keeping running when the opportunity arises and playing the piano and a variety of guitars badly.
Carol Stonham
Carol qualified as a Registered Nurse in 1986 in Bristol and has worked in Primary Care in Gloucestershire since 1990.
Following 26 years working as a Nurse Practitioner in General Practice, Carol now works at Gloucestershire CCG on the Respiratory Clinical Programme Group as Senior Nurse Practitioner (Respiratory) as well as running a locality based FeNO service. She also enjoys teaching and mentoring.
Carol is an active member of the Primary Care Respiratory Society UK. She is Chair of the PCRS Executive Committee. Carol is also the Primary Care nurse representative for the National Asthma and COPD Audit Programme, UK Inhaler Group and UK Lung Cancer Coalition.
Carol has been awarded the Queen's Nurse title and in 2016 she was awarded an MBE in the Queen's New Year Honours list for Services to Nursing and Healthcare.
PCRS is grateful to AstraZeneca for the provision of an educational grant to support the COPD: Challenging Perceptions activities in 2022.
AstraZeneca has had no input into the development, content or selection of speakers of this webinar.