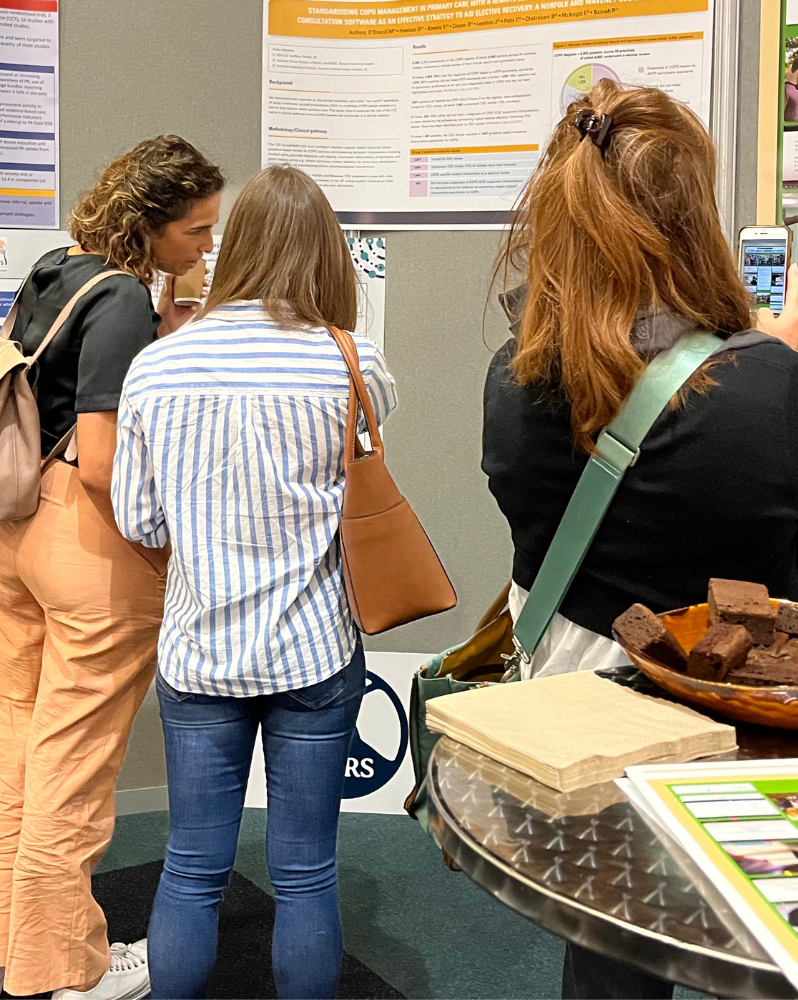 Abstracts
Submissions of Scientific Research, Best Practice and Service Development Abstracts to the PCRS Conference are open until 30th June 2023.
Five reasons to submit an abstract for our Annual Conference:
Grow your network: Take your work from local to national, discuss your findings with other researchers and practitioners from around the country.
Make a difference: By sharing your work, you increase the knowledge of healthcare professionals in the field, whether that be by highlighting best practice or new research.
Get recognition: Your abstract will be featured in the online conference dashboard, accessible by all delegates and you will have the chance to be a recipient of one of our abstract awards.
A platform for your work: Disseminate your research, best practice and service development work at the UK's leading respiratory conference. Hear what other people are working on and even identify potential collaborators.
Improve and grow: Develop your presentation skills and grow your confidence, presenting to a friendly and supportive audience. PCRS is an ideal environment for first-time presenters and early career researchers where you can receive helpful feedback from your peers.
When you are ready to submit your abstract, simply select your category below and fill out our simple online submission form. Not sure which category your abstract falls into? Contact us
If your abstract is accepted, you will be eligible for a discounted registration rate to support your attendance in Telford.
Scientific Research
We welcome quantitative and qualitative research across the spectrum, from systematic reviews and database studies through to clinical trials and implementation studies. Abstracts on work in progress and study protocols are also welcome.
Best Practice / Service Improvement
Whether you have implemented guidelines, done the basics well, or developed an innovative approach to delivering respiratory care, share your work, so other healthcare professionals can learn from your experiences.
Find out more