Carol Stonham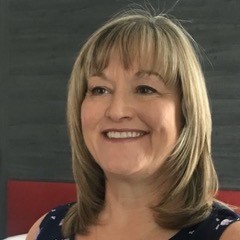 Following 26 years working in general practice Carol now works at Gloucestershire ICB on the Respiratory Clinical Programme Group and is the CYP Asthma Clinical Lead. Carol has also been appointed as a co-clinical lead of the NHSE South West Respiratory Network.

Carol is the past Executive Chair of PCRS – the first non-doctor and first female to take the chair. She is current policy lead for PCRS. She is also a director of the UK Lung Cancer Coalition, and a board member of the UK Inhaler Group and National Asthma and COPD Audit as well as sitting on the NHS Long Term Plan Respiratory Delivery Board. She also co-chairs the Lung Health Task Force early and accurate diagnosis group and is a member of the NHS Long Term Plan Breathlessness Diagnosis group.

Carol received Queen's Nurse award in 2007 and in 2016 was awarded an MBE in the Queen's New Year Honours list for Services to Nursing and Healthcare.


Satellite Symposium: Transforming COPD Care: Case presentations and MDT discussion (AstraZeneca UK Limited)
Thursday, - in Ironbridge 1
Why not all core treatments should be pharmacotherapy
New Perspectives on COPD
Friday, - in Ironbridge 1
Satellite symposium: COPD treatment: Time for change (GlaxoSmithKline)
Friday, - in Ironbridge 1
Compassionate Leadership: Brush up on your presentation skills
Friday, - in Wenlock Suite
The conference has been instigated and organised by PCRS. We are grateful to sponsors, AstraZeneca and Chiesi Limited, and exhibitors who have contributed funding towards this event in return for exhibition space. Neither sponsors or exhibitors have had any input into the agenda or the selection of speakers with the exception of any sponsored satellite symposia which are clearly indicated. View the full list of sponsors.