Helen Ashdown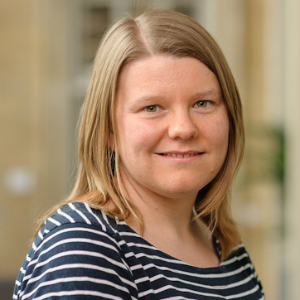 Helen Ashdown is a GP in Oxford and a clinical researcher and tutor at the University of Oxford, where she has both a clinical and research interest in respiratory medicine. She has carried out projects in childhood respiratory infection, sarcoidosis and whooping cough. She is particularly interested in primary care diagnosis, especially near-patient testing, and is currently investigating whether we can use blood eosinophils and fraction of exhaled nitric oxide (FeNO) to better target which patients with COPD will most benefit from inhaled steroids. She teaches evidence-based medicine and research methods to medical students and GP trainees. Outside of work, she enjoys climbing mountains and running.
Abstract Oral Presentations: Asthma
Friday, - in Coalport Suite
Implementing real world evidence into clinical practice
Saturday, - in Ironbridge 1
The conference has been instigated and organised by PCRS. We are grateful to sponsors, AstraZeneca and Chiesi Limited, and exhibitors who have contributed funding towards this event in return for exhibition space. Neither sponsors or exhibitors have had any input into the agenda or the selection of speakers with the exception of any sponsored satellite symposia which are clearly indicated. View the full list of sponsors.