-
ARC Webinar: Keeping people with asthma safe: role of the post attack review

Join our next Asthma Right Care webinar
Keeping people with asthma safe: role of the post attack review
Keeping people with asthma safe: role of the post attack review,
15 June 2020, 6:00pm - 7:00pm
This talk starts with the assertion that an asthma attack signals a failure of management of the person's asthma.

The post-attack review is an opportunity to i) ensure the attack has resolved and act on this; and ii) that this is an opportunity to identify any modifiable risk factors and optimise care.

Attendees will learn about assessing current asthma control and modifiable risk factors - the two domains of asthma control initially recommended by GINA a decade ago. Discussion will be supported by evidence from the NRAD and GINA 2020 (www.ginasthma.org).

Attendees will benefit most if they read the NRAD and GINA booklets on asthma and severe asthma (both available free from http://www.ginasthma.org) in advance.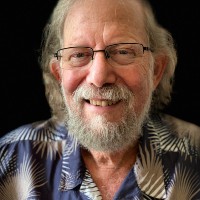 Speaker: Dr Mark L Levy
Dr Mark L Levy is a locum GP in London. He was one of the six founders of the GPIAG - now known as the PCRS, Clinical Lead for NRAD (2011-2014) and is a member of the GINA Board of Directors and Dissemination and Implementation Committee. Full CV at www.consultmarklevy.com.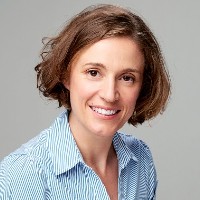 Session Chair: Katherine Hickman, GP and PCRS Vice Chair
Katherine is a GP in Bradford and Respiratory Lead for West Yorkshire and Harrogate Health and Care Partnership and Leeds CCG. She is Vice-Chair of the Primary Care Respiratory Society (PCRS) and Primary Care Lead for the National Asthma and COPD programme. She is also leading on Asthma Right Care for PCRS and is passionate about improving and standardising the care of patients with respiratory disease both locally and nationally.
The views expressed by speakers or other thirds parties in this series of ARC webinars are those of the speaker or third party and not necessarily of PCRS. Whilst every effort has been made to ensure the information and guidance is accurate, it is impossible to predict all the circumstances in which it may be used and PCRS assumes no responsibility or liability for any errors or omissions made in the content of these webinars. All webinars delivered by PCRS are provided for informational and educational purposes only. Their content should not be considered applicable to all situations or patients. Neither do the contents negate the requirement for comprehensive assessment of patients or the importance of discussing the benefits and risks of intervention with patients, their families and caregivers. Where links are provided to other sites and resources of third parties, these links are provided for your information only. PCRS neither endorses not accepts responsibility for the contents of third party sites or resources. For more information see our Website Terms and Conditions.
The Asthma Right Care initiative was originated by the IPCRG with funding from AstraZeneca internationally. The adaptation of materials by PCRS for use in the UK has been funded by AstraZeneca UK Limited.