-
Webinar: The building blocks of a good asthma review

Join our next Asthma Right Care webinar
The building blocks of a good asthma review
5 August, 19:00-20:15
People living with asthma need support, guidance and appropriate interventions to manage their condition effectively. Join our webinar led by some of the clinicians driving the Asthma Right Care (ARC) movement to learn about what makes a good asthma review, see demonstrations of the tools and resources available to you, and gain tips on how we can overcome the challenges posed by COVID-19.
Available On Demand Soon
Speakers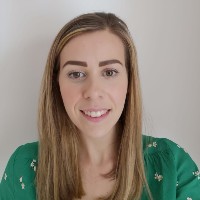 Laura Rush
Laura is a practice nurse in Somerset specialising in respiratory care. She is passionate about accurate and timely diagnosis and providing management in line with best practice to improve the lives of patients with respiratory disease. This is something Laura would love to see standardised nationally. Laura shares her passion for improving care for respiratory patients through her respiratory training business motivating and inspiring other healthcare professionals to deliver optimum care. Laura is a member of the Asthma Right Care Core Team and the IMP2ART professional advisory group. She sat on the Primary Care Respiratory Society Education Committee for 4 years and is now on the PCRS Conference Organising Committee.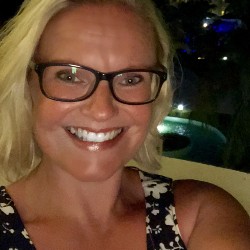 Deborah Leese
Deborah qualified as a pharmacist in 2000 and has had a varied career in community pharmacy, various training roles and since 2009 has worked in primary care. In 2016 she qualified as an independent prescriber and chose respiratory as her clinical area of interest. She became lead pharmacist for respiratory for Sheffield CCG in 2016 and has led on the development of many guidelines and medicines optimisation initiatives for the city. She has been on the PCRS service development committee since early 2019 and has recently joined the ARC core team. She is also on the committee for the South Yorkshire Respiratory Interest Group.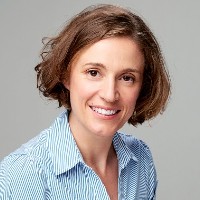 Katherine Hickman
Katherine is a GP in Bradford and Respiratory Lead for West Yorkshire and Harrogate Health and Care Partnership and Leeds CCG. She is Vice-Chair of the Primary Care Respiratory Society (PCRS) and Primary Care Lead for the National Asthma and COPD programme. She is also leading on Asthma Right Care for PCRS and is passionate about improving and standardising the care of patients with respiratory disease both locally and nationally.
Session Chair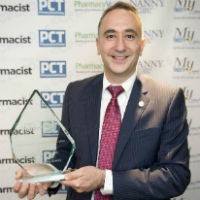 Darush Attar-Zadeh
A pharmacist based in the community and primary care; specialising in the field of treating tobacco dependency and AsthmaRightCare. Darush has presented at various national & international conferences (including the PCRS, IPCRG, ERS, Clinical Pharmacy Congress). Darush was part of the London Clinical Senate Helping Smokers Quit programme. In his role as respiratory lead pharmacist (Barnet CCG & RightBreathe), Darush managed to lead a medicines management service to winning the pharmacist award in respiratory services 2016. In 2019 Darush was awarded PCPA GP Pharmacist runner up, recognised for pharmacological/non-pharmacological interventions. He runs group sessions with patients and clinicians.

The poster Darush and his community pharmacist colleagues (Royal Pharmaceutical Society - North West London) presented at PCRS 2017 was recognised and achieved a best practice poster award. Darush enjoys running and raising money for respiratory & cardiac charities. One of his main missions is to reduce health inequalities caused by tobacco and spends a lot of his time teaching in deprived locations across the UK.
Available On Demand Soon

The views expressed by speakers or other thirds parties in this series of ARC webinars are those of the speaker or third party and not necessarily of PCRS. Whilst every effort has been made to ensure the information and guidance is accurate, it is impossible to predict all the circumstances in which it may be used and PCRS assumes no responsibility or liability for any errors or omissions made in the content of these webinars. All webinars delivered by PCRS are provided for informational and educational purposes only. Their content should not be considered applicable to all situations or patients. Neither do the contents negate the requirement for comprehensive assessment of patients or the importance of discussing the benefits and risks of intervention with patients, their families and caregivers. Where links are provided to other sites and resources of third parties, these links are provided for your information only. PCRS neither endorses not accepts responsibility for the contents of third party sites or resources. For more information see our Website Terms and Conditions.
The Asthma Right Care initiative was originated by the IPCRG with funding from AstraZeneca internationally. The adaptation of materials by PCRS for use in the UK has been funded by AstraZeneca UK Limited.