Vikki Knowles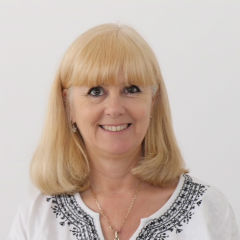 Vikki Knowles is a Respiratory Nurse Specialist with 30 years' experience across primary and secondary care. She previously worked for Guildford and Waverley CCG where she was the Respiratory Nurse Consultant, leading on respiratory projects reviewing management of patients with respiratory disease to ensure that this was in line with current best practice. Vikki is currently working as an Independent Respiratory Nurse Consultant and with Respiricare Ltd providing respiratory education across KSS. Vikki was a member of the Executive Board of PCRS-UK for three terms and was also a member of the Education, Standards of care and Policy Development Committees. She currently sits on the board of Trustees for PCRS. She represented Primary Care interests in the development of the British Thoracic Society Home Oxygen Guidelines, which were published in 2015, and contributed to the Home Oxygen Quality Standards which followed this. She also contributed to the flexible working group with Clinical Policy England.
Everything you ever wanted to know about pulmonary fibrosis
Digital and Sustainability in Asthma – How can we optimise these in practice?
Friday, - in Ironbridge 1
Question Time: Restoring diagnostic testing post-COVID
Saturday, - in Ironbridge 1