David Halpin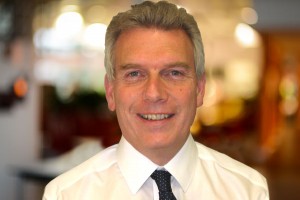 Professor Halpin is Consultant Physician & Honorary Professor in Respiratory Medicine at the University of Exeter. He was appointed as a Consultant in 1994. He has a busy clinical practice and for 13 years he was Clinical Lead for the Department in Exeter, overseeing the growth in its clinical and research activity. He is also Honorary Professor of Respiratory Medicine at the Observational and Pragmatic Research Institute (OPRI) in Singapore.

He is a member of the Board of Directors of the Global Initiative on Obstructive Lung Diseases (GOLD) and of the GOLD Science Committee. He was the Chairman and Clinical Expert for the COPD Guideline Development Group of the National Institute of Clinical Excellence (NICE) in the UK.

He studied at Oxford University (first class honours) & St Thomas Hospital Medical School, qualifying in 1986. He was awarded an MRC scholarship to undertake a D.Phil. in the Department of Human Anatomy at Oxford University, between his pre-clinical and clinical training. He trained in respiratory medicine at the Brompton Hospital in London.

He is a Fellow of Royal College Physicians, and a Member of the BTS, ERS & ATS. He has served on various BTS committees.

In 2018 he was elected as a Fellow of ERS in recognition of lifetime excellence and contributions to research, education and clinical leadership in respiratory medicine.

His research is focussed on clinical aspects of COPD and asthma. He has published extensively and frequently gives presentations on COPD and asthma at lectures and meetings around the world. He was an Associate Editor of Thorax and is on the editorial board of several journals and is a peer reviewer for many others.
COPD Triple Therapy – Making sense of multiple trials
Friday, - in Ironbridge 1