Daryl Freeman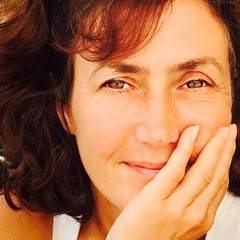 Daryl worked as a partner in a Primary Care practice with a focus on elderly care until November 2017 when she left to become an associate Clinical Director with Norfolk Community Health & Care. She works alongside Secondary & Primary Care to design and deliver innovative care pathways for frailty and respiratory disease based on the Virtual Wards programmes.

She is also Chair of the Norfolk & Waveney Respiratory Clinical Network and recently she has been appointed to a joint BTS/PCRS committee looking at how respiratory care can be better integrated across Primary/ Secondary and Community Care.

She also leads the PCRS-UK Service Development Committee and is an active member of the East of England Respiratory Clinical Network.

Daryl loves country life and is a keen horsewoman and lives in Norfolk with her 2 dogs, 3 horses and long-suffering paramedic partner.
Influencing a network to upcycle respiratory services: Fit to Care: the bedrock of the Respiratory Service Framework
Asthma Myths and Misconceptions – So What, Now What?
Friday, - in Ironbridge 1
A group consultation on workforce issues in primary care: what does/should the future hold?