-
ARC Webinar: A practical approach to tackling SABA over-reliance in practice

Join our next Asthma Right Care webinar
A practical approach to tackling SABA over-reliance in practice
A practical approach to tackling SABA over-reliance in practice,
18 June 2020, 7:00pm - 8:00pm
Hear from a Respiratory Nurse Specialist about how one forward thinking practice took up the challenge of SABA over-reliance. Learn about the interventions that were made, the significant results achieved, and how this can be easily replicated in any practice across the UK.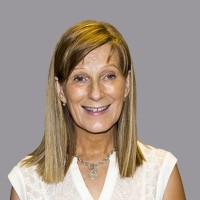 Speaker: Frances Barrett
Frances Barrett BSc (Hons) RN, is a Respiratory Nurse Specialist in General Practice. She is a Respiratory & Spirometry Trainer, PCRS committee and ARC core team member, First Aid @ Work & CPR Trainer, and a community first responder. Frances is also Director of Barrett McGrath Education and Mentoring Services Ltd. Website: www.barrettmcgrathems.com.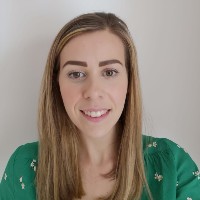 Session Chair: Laura Rush
Laura is a practice nurse in Somerset specialising in respiratory care. She is passionate about accurate and timely diagnosis and providing management in line with best practice to improve the lives of patients with respiratory disease. This is something Laura would love to see standardised nationally. Laura shares her passion for improving care for respiratory patients through her respiratory training business motivating and inspiring other healthcare professionals to deliver optimum care. Laura is a member of the Asthma Right Care Core Team and the IMP2ART professional advisory group. She sat on the Primary Care Respiratory Society Education Committee for 4 years and is now on the PCRS Conference Organising Committee.
Webinar Resources:
The views expressed by speakers or other thirds parties in this series of ARC webinars are those of the speaker or third party and not necessarily of PCRS. Whilst every effort has been made to ensure the information and guidance is accurate, it is impossible to predict all the circumstances in which it may be used and PCRS assumes no responsibility or liability for any errors or omissions made in the content of these webinars. All webinars delivered by PCRS are provided for informational and educational purposes only. Their content should not be considered applicable to all situations or patients. Neither do the contents negate the requirement for comprehensive assessment of patients or the importance of discussing the benefits and risks of intervention with patients, their families and caregivers. Where links are provided to other sites and resources of third parties, these links are provided for your information only. PCRS neither endorses not accepts responsibility for the contents of third party sites or resources. For more information see our Website Terms and Conditions.
The Asthma Right Care initiative was originated by the IPCRG with funding from AstraZeneca internationally. The adaptation of materials by PCRS for use in the UK has been funded by AstraZeneca UK Limited.