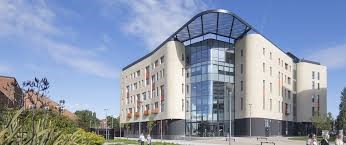 Hull York Medical School, at the University of Hull has two research groups doing research relevant to primary care respiratory clinicians: the Academy of Primary Care and the Wolfson Palliative Care Research Centre.
At the Academy of Primary Care work is going on in early detection of lung cancer, as well as a number of other primary care related research projects. Professor Joanne Reeve is the Director for Research and also actively involved in the Society for Academic Primary Care (the SAPC).
The Wolfson Palliative Care Research Centre has built up a body of work on breathlessness and needs assessment tools. The aim of the centre is to "make a real and lasting improvements in the care which patients receive towards the end of their lives, and to the support provided to their families." The work on breathlessness centres on highlighting it as a symptom to be recognised, assessed and managed in its own right in addition to treatment of the underlying condition. Projects include qualitative work, epidemiological studies and trials.