The PCRS Respiratory Conference 2019
Telford International Centre, 19th-21st September
Conference opening session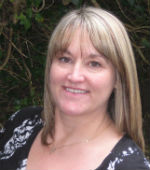 Carol Stonham opened the PCRS National Respiratory Conference 2019 breaking the mould in her new role as the first female and the first nurse PCRS Executive Chair.

A primary care respiratory nurse in Gloucestershire, Carol pointed how far PCRS has evolved from its origins in 1987 as a GP only organisation into a multidisciplinary organisation led by an Executive Committee comprised of many different healthcare professionals. She said PCRS had also progressed from focusing solely on respiratory disease to viewing things from a values-based care approach taking into account holistic patient care, accurate diagnosis, multi-morbidity, patient activation and supported self-management. "These are now the core values of PCRS," she said.

Carol explained that PCRS currently has three key campaigns, the themes of which ran throughout the conference:

Asthma Right Care – a social movement to tackle the overuse of salbutamol in asthma
Tobacco dependency as a long-term relapsing condition – which focuses on encouraging healthcare professionals to become 'quit catalysts' and keeping the conversation going to help patients to stop smoking
Greener healthcare - PCRS' newest campaign which focuses on appropriate prescribing of inhalers, recycling, reducing waste by getting the diagnosis right, checking inhaler technique, reducing unnecessary travel to and from appointments, prescribing high value non-pharmacological treatment and encouraging self-care.
She said the PCRS Conference was a chance for delegates to recharge their batteries. It was also an opportunity to network and she said she hoped that delegates would join the new PCRS online community where delegates could keep the conversation going and share ideas and problems: "I would encourage you to do this, it is a new way of working and is something we want you all to be a part of."

Finally, Carol urged delegates to take the learning gained from the conference presentations back to their practices and teams. She said she hoped this would inspire them to make changes to their practice.
Research stream

The npj Primary Care Respiratory Medicine research stream was a great success, with a high-quality selection of 63 abstracts presented.

PCRS Research Lead Helen Ashdown said: "This year we moved for the first time to an 'elevator pitch/short oral' style of presenting, which gave more authors the opportunity to present their research orally and for really interesting discussion to take place which hopefully will help shape the research as it moves towards publication."

A pre-conference workshop aimed at early-mid career researchers was attended by a multi-disciplinary group of researchers at various career stages.

The focus of the talks was on integrated care. The first presentation was from Sarah Elkin, Clinical Director of Integrated Care at Imperial College Healthcare NHS Trust, who explained how research underpins the future of integrated care, and how we can embed research into integrated care models. The second was about research integrated with industry. Delegates heard two perspectives on industry collaboration from Sue Collier (GSK) and GP Athan Simopoulos on how researchers can become more involved in this.

These presentations were followed by a motivating talk from Nick Francis on preparing a research funding application. Delegates then broke into small themed groups to talk about current issues in primary care respiratory research and fed back to the room.

"I left feeling inspired by all the research potential and with ideas for the future, and having made some new contacts and potential collaborations, and I feel really positive about research being an increasing part of respiratory primary care and adapting with the changing times," said Helen.
Conference feedback
"A very good and well-organised conference. Lots of take-home messages & ideas to put into practice."
"It was my first PCRS conference, I found it very friendly and useful."

"Thought the breadth and depth of sessions this year was excellent."
More feedback on the conference
For more on the 2019 conference and a list of abstracts please see the conference proceedings report which is scheduled for publication in January 2020 and will be available via the website