In this spotlight on Carol Kelly discusses the structure of the Respiratory Research Centre at Edge Hill University a new venture bringing together expertise the north-west and beyond.
About Us
Edge Hill University (EHU), based in the North West (NW) of England, has been providing higher education since 1885. An award-winning institution with a mission to create opportunity from knowledge, it received a Gold rating in the Teaching Excellence Framework. The Faculty of Health, Social Care & Medicine is one of the largest providers of health and social care education in the North West of England, offering a wide range of healthcare professional training including nursing, midwifery, and paramedics, and is now also home to the new EHU Medical School.
Research at EHU has grown significantly during the last decade with the development of three research institutes, one of which, the Health Research Institute, focuses on driving and supporting collaborative research across a range of academic and professional perspectives, bringing academics from across the University together with external partners who have shared interests in improving health and social care. The Institute supports several research clusters and has recently developed the Respiratory Research Centre.
Our Aim
To develop a Centre of Excellence for multi-professional respiratory research by drawing on clinical and academic expertise at Edge Hill University (EHU), local healthcare partners across the NW Coast, clinical and academic colleagues around the UK, and multidisciplinary professional and patient organisations and networks. We aim to harness these strengths through research projects with the potential for significant local, national and international impact. Our vision is to push forward the frontiers of health and social care improvement for people with respiratory conditions and support preventative interventions to improve population outcomes by supporting the innovation pipeline.
To achieve these aims we will adopt an inclusive and collaborative approach to the development and support of high quality respiratory research of importance to service users, providers, academics and other key stakeholders.
Our Team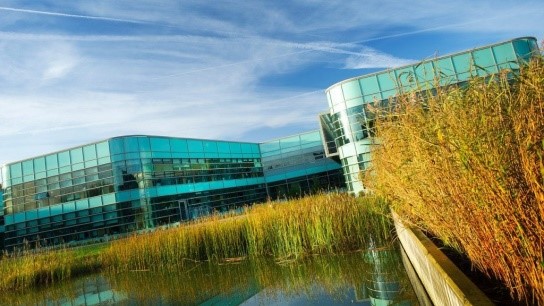 Respiratory research has grown substantially across the university, encompassing an inter-disciplinary approach. The centre is led by Co-directors Professor Sally Spencer, Director of the Health Research Institute and Editor, Cochrane Airways Group, and Dr Carol Kelly, Reader in Respiratory Care The team also includes researchers from across the institution with expertise in public health, epidemiology, psychology, exercise physiology, computing science, health services evaluation, and medical statistics.
These complementary strengths facilitate research engagement across common respiratory topics, such as long-term respiratory conditions. Opportunities for multi-disciplinary and inter-disciplinary research are supported by synergistic disciplines such as nursing, medicine, physiotherapy, physiology and psychology as well as complementary disciplines such as speech and language therapy and dietetics. The research team have worked together on a number of high-profile projects including a series of Cochrane systematic reviews on bronchiectasis that contributed to clinical guidelines. Membership is flourishing as the Centre attracts new research active staff from regional NHS Trusts and networks supported through the Institute, such as CCGs, local councils, schools and other health-related organisations, such as the Innovation Agency NWC, Liverpool Health Partners and ARC NWC. We are keen to expand and develop our collaborative networks, currently most of our clinical colleagues are based in acute secondary care, and we would be delighted to work with colleagues in primary care, in particular GPs, Practice Nurses, Pharmacists and other community based healthcare professionals.
If you would like to know more about the Respiratory Research Centre at Edge Hill University, or would like to discuss research collaboration, please contact Dr Carol Kelly at kellyc@edgehill.ac.uk.