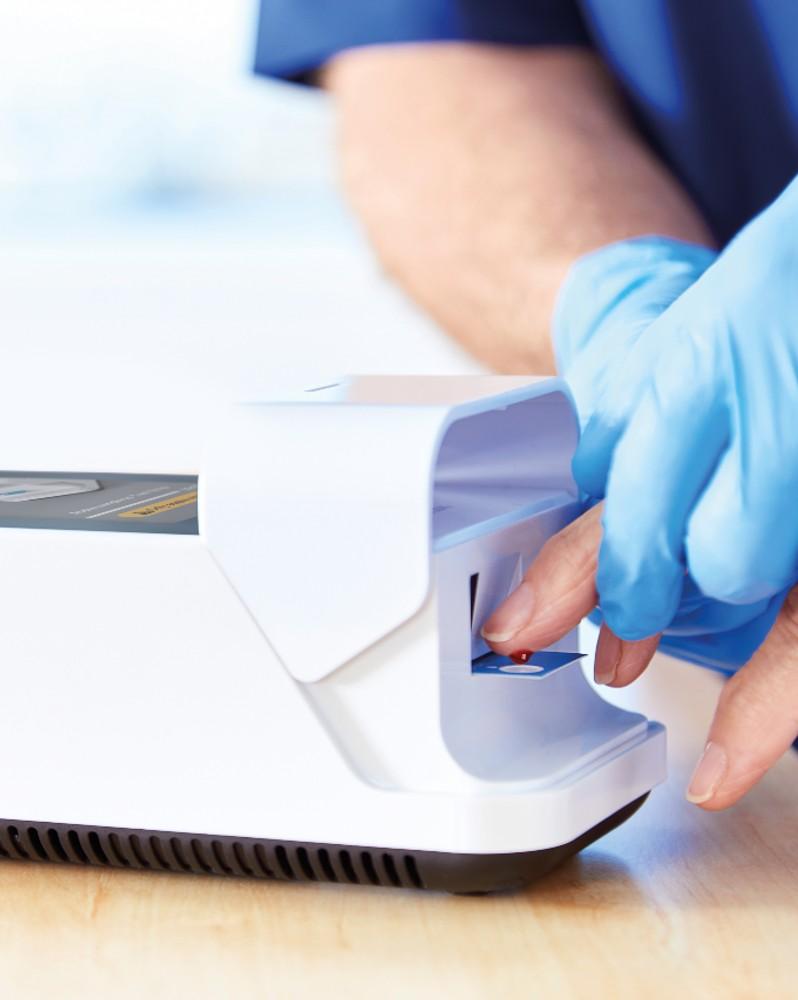 The place of CRP point-of-care testing in respiratory infections in the community
The high rate of empirical antibiotic use for the treatment of suspected respiratory tract infections (RTIs) and COPD exacerbations remains a cause for concern in the face of increasing antibiotic resistance.
Historically, clinical decision rules have been used to guide antibiotic prescribing for patients presenting with signs and symptoms that indicate possible RTIs or infectious exacerbations of chronic obstructive pulmonary disease (IE-COPD). Use of point of care testing (POCT) for C-reactive protein (CRP) addresses clinical uncertainty to support not prescribing antibiotics in appropriate low-risk patients. This approach has been shown to reduce unnecessary antibiotic use and is therefore an important tool in ensuring antibiotics are used appropriately. As further research is undertaken and local and national policy makers work towards integration of CRP-POCT into standards of care, PCRS has developed a pragmatic guide to support clinical decision making, especially when antibiotics are not indicated, and ensure antibiotics are deployed appropriately. This article provides an overview of the pragmatic guide and the evidence base to support it.
You may also be interested in...
Point-of-care testing of C-reactive protein (CRP) for the acute assessment of worsening symptoms in people known to have COPD can safely reduce the use of antibiotics and could help improve the diagnostic approach towards someone presenting in such a crisis.