PCRS Respiratory Conference 2021
Hear from member Darush Attar-Zadeh why he's looking forward to the conference so much.
PCRS Respiratory Conference 2020 Testimonials
"This is the Respiratory Conference to attend - to challenge thoughts and processes and to encourage behaviour change!"
"Congratulations PCRS for an entirely positive experience in such challenging circumstances. You should be rightly proud of the achievement by all your organising and operating team. I commend your efforts as an example for others to follow."
"I have always wanted to come to the PCRS conference but was too far away, so great to have it virtual. it was very easy to concentrate on the presentations. I did not think I would be able to navigate it virtually so pleased I could access all, the presentations."
"The conference exceeded my expectations (which were, as always very high!). I wasn't sure about a 2 day virtual conference, but it was absolutely amazing. Of course I missed seeing everyone, being together; but the quality of the virtual platform, topics and absolutely incredible speakers - made it possibly my best conference yet!"
"I certainly feel that the virtual conference was a great success! Thank you for all of your hard work for putting together a fantastic conference during a pandemic."
"Really excellent programme and an amazing platform"
"Absolutely excellent virtual conference. Very impressed with how seamless and professional it has been from start to finish. Well done to everyone involved."
"I have not been able to attend these in the past due to the time, travel and cost so this virtual option was excellent and was able to be funded by my Trust. As a Physiotherapist it had topics that were interesting but not necessarily vital for my role but it also had topics that were very relevant to my role - therefore an excellent balance for all Healthcare professionals in Respiratory Care."
"Hugely beneficial to be able to access sessions remotely and then to be able to play back afterwards. It's amazing what you miss first time around. Q&A afterwards was fantastic at answering queries clearly and concisely."
"I really enjoyed the virtual conference; was very easy to navigate the system and interact with each other."
"Virtual was different but actually it was just as dynamic as if we were face to face so I really enjoyed this conference. Always full of information that I can take back to my practice."
---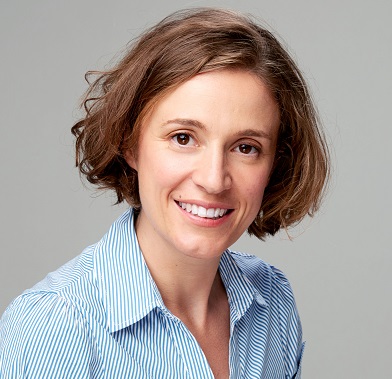 Katherine Hickman, 2019 Conference co-chair: "The 2019 conference was our best yet. The feedback we have had has been overwhelmingly positive, it was great to see such enthusiasm over the three days. Delegates commented that they liked the ideas for change that they could take back to their teams and implement straight away."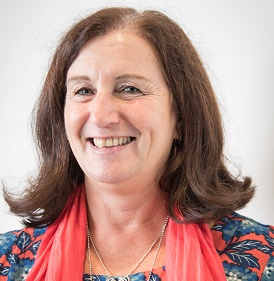 Anne Rodman, 2019 Conference co-chair: "Conference in 2019 had a very positive response with ever improving evaluation scores and enthusiastic comments about how much delegates are looking forward to putting their learning into practice."
"A fantastic conference - probably the best I have been to"
"An inspiring environment, with inspiring people. Thank you"
"A very good and well organised conference. Lots of take home messages & ideas to put into practice."
"Brilliant conference, I was attending for the first time and felt I learned something new."
"Coming from Northern Ireland I have had very little experience of the PCRS conference per se - but I am totally blown away with the calibre and quality of this conference and am committed to make it an annual event in my diary.
"Congratulations on another inspirational conference!"
"Can't wait for 2020!"
"It was my first PCRS conference, I found it very friendly and useful."
"The breadth and depth of sessions this year was excellent."
"This conference just gets better and better. It's fantastic to come and be energised to go back to my practice and change things for the better."
"Everything at this conference has been so relevant to my work." Sharon, community integrated care respiratory nurse
"I've picked up some really good ideas to take back to my team and I have also understood what training is needed to enhance the service provided by my team." Rachael, service lead, community respiratory nurse
"All the top people are here talking about respiratory it's very exciting." Nita, practice pharmacist
"I have been very impressed – the education has been of a very high standard – hearing from the leading, reliable respiratory voices from around the country." Katie, senior respiratory nurse, integrated care
"I have learned things at this conference that will help me change my practice. In particular the importance of getting the diagnosis right and checking with patients with asthma that they are using their inhalers regularly." Athan, GP partner
"I have been coming to this conference for ten years. It gives me an excellent clinical update and there is always plenty to take back and share with the other respiratory nurses in my team." Angela, advanced nurse practitioner
"I'm a regular attender. This is a very well organised conference and every year there's always something new and different and useful. I always take everything I learn back to the practice and share it with colleagues." Christopher, GP
"This has been a great opportunity to network with other physios in my area. It has been very interesting to find out what other people are doing." Alice, respiratory physiotherapist
"This is a good way of getting a really good update in respiratory. I love the workshops– they are an excellent way to get a practical hands-on update." Karen, practice nurse
"This conference has given me a new enthusiasm for respiratory. I found the presentation on SABA over-reliance eye-opening." Paul, GP
"The speakers at the PCRS conference are always of a really high quality and the topics, posters and abstracts are always really interesting – every year I get so much out of this event." Melanie, nurse practitioner and respiratory lead for a primary care network
"Integrated care features at this conference because PCRS recognises that it is now so important. It is the way forward for delivering better respiratory services and a holistic, all-embracing service for patients. Coming to this conference is an opportunity to share our learning and experience of setting up integrated care services. People can find answers to questions such as - what should the business case should look like, what sort of activities are expected and how big should the team be. Some of us have already tackled these issues, made mistakes and overcome hurdles. Each area has its own unique problems and we can all learn from each other. This is a great forum for everybody to see what everyone else is doing and I always look forward to the networking at his event" Dr Vince Mak, Integrated Care Consultant
"I look forward to spending two days surrounded by people with the same passion for respiratory as I have. It's about networking, making connections and coming back with ideas that I can use to help my patients. It's a win if you can take back just one thing that you haven't thought about before such as a relaxation that you can teach your patients that they can use at 3 o'clock in the morning rather than phoning 999. A few years ago I was inspired at conference by a presentation on group consultations. Now they have started in my practice and I have put in a bid to train up to 70 clinicians across Bradford." Dr Katherine Hickman, GP
"What I look forward to at the PCRS Conference is hearing about all the latest developments in the respiratory world – it keeps me updated and current. I also really enjoy meeting up with colleagues from across the country and hearing about jobs and what's going on. I also enjoy the stands and seeing what's new. For example if you've never seen a FeNO machine you can talk to the reps and try it out then you can take this information back to your practice. I remember the first time I came to the PCRS conference. I had just started out in respiratory and didn't have much knowledge and I came away feeling so inspired. You learn so much in two days." Jackie Dale, advanced practice nurse, and practice educator, University of Sheffield
"What I look forward to at the PCRS Respiratory Conference is the ideas you go away with. This event opens your eyes to what's out there. I'll never forget the year I saw the COPD value pyramid for the first time and realised how important the work I had been doing with smoking cessation was alongside medicines management. A record number of pharmacists attended the 2018 PCRS Respiratory Conference. This makes the networking at this event really valuable. It is not just a chance to meet fellow respiratory minded pharmacists, but also GPs, nurses, physio's and all the other members of the primary care team." Darush Attar-Zadeh, Respiratory Lead Pharmacist Barnet CCG
"The PCRS Respiratory Conference provides a welcoming, supportive and friendly environment for respiratory physiotherapists who provide services and new models of care in the community/primary Care setting. This event is an opportunity to network and share learning both with respiratory physiotherapists and other disciplines." Kelly Redden-Rowley, Respiratory Physiotherapist, Service Lead for Sandwell Community Respiratory and Heart Failure Service
"Another spectacular programme awaits delegates at the PCRS Respiratory Conference 2019 and I would urge all registered nurses to attend the conference." Joanne King, Respiratory Nurse Consultant, Berkshire and ARNS committee member
"The theme of supporting the person with respiratory disease as a whole person really shines through the PCRS Conference programme." Clare Cook, respiratory physiotherapist, clinical lead of an integrated community team
"This is the ideal place for keeping yourself up to date and is an opportunity to look at the new research, it's all here." Ruth, respiratory clinical nurse specialist
"This conference is an excellent way of keeping up with the latest developments in respiratory care. I always find something new and interesting that I can take back and share with colleagues. It is also a great opportunity to meet colleagues working in similar roles to you as well as those we work alongside in the primary and community care team. I highly recommend this event to healthcare professionals in Northern Ireland. Telford is easy to get to with direct flights from Belfast to Birmingham followed by a train journey of about an hour." Dr Vinty McGovern, a GP and PCRS Northern Ireland lead
"The PCRS Conference is a fantastic opportunity to learn from the very best clinicians from all over the UK, to present the work that is being done by Managed Clinical Networks (MCN), Health and Social Care Partnerships and clinicians training for a career in respiratory care, in a friendly but challenging environment. Along with the National MCN Learning Forum, this conference is a must for everyone with an interest in asthma, COPD or any other lung disease. Travelling to Telford may seem a bit daunting, but rail connections are straightforward, and it's well worth the journey". Dr Iain Small, a GP from Peterhead, Aberdeenshire, Editor of Primary Care Respiratory Update
"I first attended the PCRS conference shortly after joining a new practice and taking over as respiratory lead. I found it very helpful in updating my knowledge, particularly the practical workshops on spirometry and inhaler technique. In addition to the excellent, enthusiastic and well informed speakers, the concentration of respiratory reps for pharmaceutical, equipment and education was very useful. I also attended the conference last year with our practice pharmacist. Our respiratory nurse was leaving the practice and we took the opportunity to restructure our service, with our practice pharmacist doing most of the reviews. The conference was invaluable in this process, with lots of practical tips from the speakers, workshops and other attendees. We also bought new spirometers following the conference which we are finding much better than our previous one. The conference is only a couple of hours drive away and the trip is worth it because the organisation is exceptional." Dr Helen Sykes, a GP from Dyfed, Wales
"I attended the PCRS Conference in preparation for undertaking the Pharmacist Independent Prescriber Training in Asthma, and found the whole event to be invaluable for this purpose – from spirometry workshops to service restructure presentations. I will certainly be returning next year." Non Lewis, Clinical Pharmacist, Llwynhendy Health Centre, Wales
"This conference is very interesting and informative and is a good place to come each year to find out what's happening in respiratory care." Sheeba, respiratory physiotherapist
"I have come to the PCRS conference to find out what other people are doing in my area of managing pulmonary rehabilitation. The research posters in particular have been very interesting." Joshua, respiratory physiotherapist
"This conference is always stimulating and the research sessions tell you what is new and relevant. I have a list of things to take back with me, in particular I have learned a lot from some excellent workshops on CBT, spirometry and FeNO testing." Judith, advanced clinical practitioner in an emergency care centre
"This is a really enjoyable event and I shall be going away with lots of ideas to take back to both the practice and the CCG. This is also an opportunity to mix with other colleagues in different areas and particularly meet those working at the primary/secondary care interface, which is something you never get the chance to do normally." Simon, GP
"A colleague has brought me to this conference – she said I needed to come because it will enhance and improve my knowledge of respiratory care. So far I have enjoyed an excellent workshop on the chest examination." Sarah, practice nurse
"This is the tenth PCRS annual conference I have been to. It's inspiring and I'm thoroughly enjoying it, it gives you lots of food for thought. I love meeting like-minded people who love respiratory care – it's a chance to catch up with them and also to meet new friends. You always learn something new when you come here." Debbie, cardiorespiratory nurse consultant
"This is the fourth time I have been to this conference. It is an opportunity to get the latest updates and expert opinion on respiratory care and it keeps my respiratory interest going. I always meet lots of people I know and lots of new ones too, it's a great opportunity to network." Nicky, primary care respiratory nurse
"I really enjoyed the workshops and particularly appreciated the one on interpreting spirometry. This is the ideal place for keeping yourself up to date and is an opportunity to look at the new research, it's all here." Ruth respiratory clinical nurse specialist
"I have just been commissioned to provide an integrated service so it has been really useful to come to the PCRS conference and find out what is happening in primary care. I have met a lot of people, made new contacts and networked with a lot of people. Next year I am hoping to bring the whole team." Gill, secondary care physician
"I come every year and this conference is brilliant as always. It invigorates and updates me and makes me feel supported. I go away thinking – yes, I can do this! This is the most friendly conference you could go to, every mixes together really well." Karen, advanced nurse practitioner and practice respiratory lead
"I have learned lots of new things and been reminded of things I had forgotten about. It is also interesting to hear that other areas are having the same issues as me." Nicola, respiratory nurse specialist
"The PCRS conference gives you a lot of good ideas, sharing of best practice and pointers to resources, which is so useful for me as a GP with a busy schedule. I also like this conference because there is always a great sense of humour, a lot of familiar as well as new faces and there is something for everyone whatever level they are involved in respiratory care. There is a lot concentrated in two days – it's like being taught by master chefs!" Christopher, GP and CCG clinical lead
"The PCRS Respiratory Conference is like a family reunion for all respiratory healthcare professionals. We are a round table organisation where no profession is superior to any other. This is a great environment to share and learn from other professions." Garry Macdonald, pharmacist
"What an amazing conference-thank you PCRS once again. So pleased to see a real good mix of clinicians, including my fellow pharmacists!" Darush Attar-Zadeh, pharmacist
"Such a valuable one hit update in all aspects of quality care for our respiratory patients. So well organised and slick and really enjoyable with the social aspects too!" Sarah, respiratory practice nurse
"Thanks PCRS, my first conference and found it so worthwhile. I now have lots of work to do when I get back home. See you next year." Kathryn, advanced nurse practitioner
"Fantastic to see so many familiar faces around the conference and lots of new ones too." Carol Stonham, respiratory nurse practitioner
"Attending this conference has been well worthwhile. A session on chronic breathlessness has shown me that there's a lot more that we as GPs can be doing to work patients up before we refer these patients into secondary care and there are ways we can work more collaboratively with our secondary care colleagues. We are going to employ another nurse and I've gained a lot of ideas from the things I've heard here about how we can best use her." Eamon, GP, Killarney
"This is the 10th PCRS conference we have been to and we learn something new every time. We have noticed that there are a lot of new people here this year." Angela and Julie, advanced nurse practitioners
"This conference is really, really interesting and is an excellent way of keeping up with the latest developments and research and also of reinforcing a lot of what I already know." Maureen, community respiratory nurse specialist
"I've come to this conference because my colleagues have attended previously and are evangelical about PCRS. It has lived up to expectations and I have learned a lot that I can take back to my practice and share at our nurse education meetings. Everything I have heard has motivated me to think what more can I do to improve the care I give to my patients." Penny, practice nurse
"This conference is very well targeted at primary care and is very stimulating. In a session on bronchiectasis I learned a lot of new things and was able to think of three or four patients of mine that the speaker was describing. I've also been interested in the FeNO debate because we have been one of the test sites and we have been wondering how on earth we are going to be able to put this new technology into practice. I have a lot of ideas to cascade back to the practice team." Simon, GP
"This is an excellent conference for networking. I have picked up a lot of information and ideas to take back to my colleagues. You don't have to be a respiratory lead to get a lot out of this educationally." Helen, nurse practitioner and general practice respiratory lead
"This is such a friendly conference and it's great for networking. I work across primary and secondary care and it's great to be able to make those links here to understand how we can make things work better for patients. There is something relevant in every session. There's always something at this conference you can take back that you can change or do better." Sarah, respiratory specialist nurse
"At this conference you've got the people who are the best of the best in respiratory medicine. It's a great place to bounce ideas off people and learn what's at the cutting-edge of technology and therapy" Garry McDonald, pharmacist
"I've been helping out with some respiratory research so I have come to this conference to get more knowledge in the clinical area. It has been brilliant for me because I have gained not only the clinical perspective but also the patient view, which we don't get in research. It has given me a view of the whole respiratory picture in primary care." David, medical statistician
"This is the best conference I've ever been to. It's a nice size, feels quite informal and the things people are talking about are incredibly relevant to a large number of clinicians and patients. If you are thinking about improving the health of the population this is the sort of conference where those things get addressed. I am really interested in integrated care and as secondary care consultant it has been really useful for me to get an insight into what's going on in primary care and what the pressures are." William, secondary care consultant
"This conference is one of the highlights of my year because it is so focused on things I do as a GP and a commissioner. It is quite unique. I take a lot of ideas back to use in my presentations and talks about strategy and I meet a lot of like-minded people and key players in the respiratory world." Neil GP and commissioner
"The CBT workshop session was fantastic and will help me to support my patients who have anxiety and breathlessness." Kate, respiratory nurse specialist
"This conference is well organised, the presentations are very practical and there is an excellent focus on patient centred aspect of care." Simon, secondary care consultant
"An interesting variety of different conditions are discussed at this conference. I like the way there is a focus on the patient and not just the disease." Teresa, respiratory physiotherapist