Asthma Right Care (ARC) Slide Rule
Asthma Right Care (ARC) is a global initiative led by the International Primary Care Respiratory Group (IPCRG) to explore how to use social movement approaches to create a sense of discomfort and dissatisfaction with the status quo in the management of asthma in a manner that's positive and creates a sense of hope. Other examples of social movements include the 'hello my name is' campaign and antibiotic guardianship.
The challenge of implementing clinical guidelines into practice has been widely documented, and further guidelines may not be the solution. The first phase of the ARC project takes a different approach built around the concept of producing conversation starters that allow people to come to their own conclusions for their role or area with regard to the over-reliance on short-acting beta2 agonists (SABAs).
The asthma slide rule, piloted across four countries, including the UK, is great tool that you can use to stimulate such conversations with professional colleagues and patients.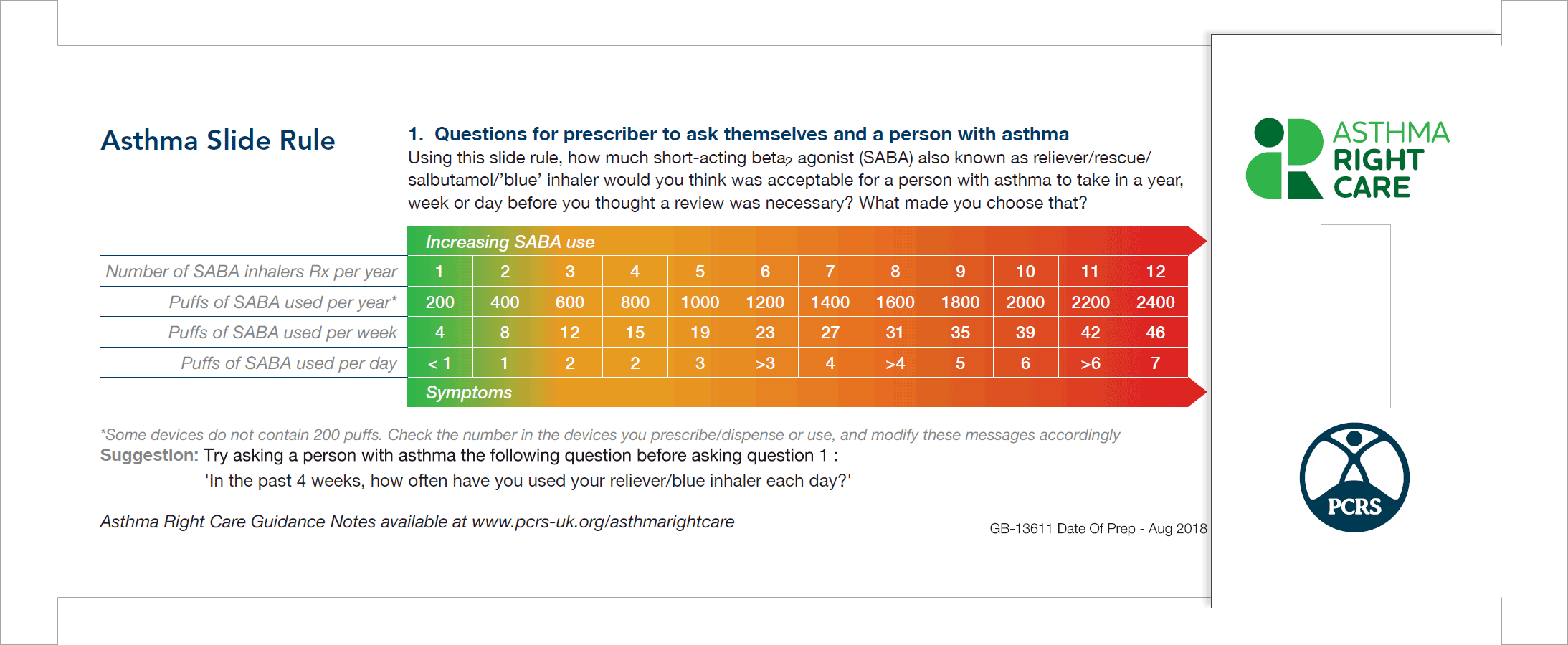 These guidance notes provide potential steps and questions to ask when using the ARC SlideRule.
Watch PCRS member Darush Attar in this video using the ARC slide rule during the UK pilot project.
Hard copies of the ARC slide rule are freely available from AstraZeneca. Please contact either your local representative or the Medical Information Department (telephone 0800 7830033 or email Medical.InformationUK@astrazeneca.com or complete this form to request copies).
We would love to know how you get on using the slide rule, so please share your experiences and any ideas you have for tools that would help you get the message across about excess beta agonist use SABA use.
View back of slide rule