New plans to help cut hospital waiting times
Category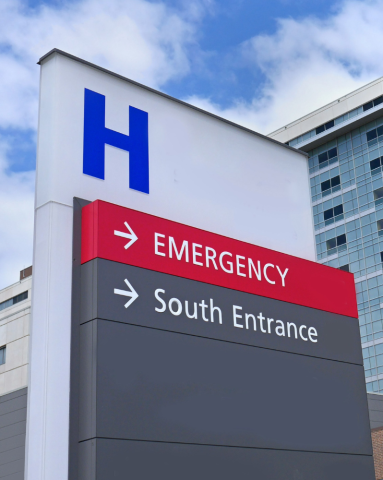 Patients will be empowered to choose where they receive their NHS care under new plans to help cut waiting lists, one of the Prime Minister's five priorities.
A letter issued by the NHS today to local areas will require patients to be offered choice when clinically appropriate.
After speaking with their GP, patients will be able to view information for up to five healthcare providers - filtered by distance, waiting times and quality of care. They will then be able to make a choice about where they go for treatment using the NHS App or website, based on their own circumstances.
Currently just one in ten patients exercise their right to choose but research shows that giving patients choice can cut up to three months off their waiting time by selecting a different hospital in the same region.
During the pandemic, millions of people downloaded the NHS App to access services including the NHS COVID Pass. The plans announced today will expand the way that the NHS App and website are used to improve how patients choose to receive their care. Newly updated software to IT systems will also make the process easier for GPs when referring patients for treatment.
Patients already on waiting lists will also benefit as, from October, those who have waited more than 40 weeks for an appointment, and patients that have a decision to treat but have not yet been given a treatment date, will be asked whether they want to switch hospitals, including one with a shorter wait, if possible and clinically appropriate. This builds on existing NHS 'mutual aid' arrangements between hospital trusts.
As the NHS continues to make progress in tackling the backlog, this threshold could be reduced over time, based on clinical advice, towards 18 weeks as fast as possible.
A new public awareness campaign will also encourage patients to exercise their right to choose and guidance has been provided to GP practices to support them to offer choice, with training available on using IT systems to make referrals.
Amanda Pritchard, NHS chief executive, said:
"By giving patients greater choice and more information about their care through the convenience of the NHS app, we can change the way people access treatment options while also building on the fantastic work already being done by NHS staff across the country in bringing down the longest waits for care.
"Despite significant pressure, the NHS reduced 18 month waits for care by more than 90% by April and alongside existing tools like elective hubs, surgical robots and 'prehab' checks, this is another way that we are continuing to embrace the latest innovations and tech for the benefit of patients."
The NHS App, which serves as a digital front door to the NHS, has over 32 million sign ups and receives around 75 million visits a month. Patients are already able to book and manage their GP appointments, order repeat prescriptions, and manage their hospital referrals through the App.
Rachel Power, Chief Executive of the Patients Association, said:
"We hope this announcement will make it easier for patients in England to use their long-established right to choose where they receive their care.
"Work we've done shows patients' awareness of choice is not high, nor are many offered choice regularly. Earlier this year, our survey of patients' experience of healthcare found around only 1 in 6 patients we questioned had been given the opportunity to choose where they had their hospital care.
"We hope the planned communications campaign will clearly explain choice and encourage people to exercise it. We welcome news of the support general practice is to get, but with the current pressures on general practice, it will be important they are supported to work in partnership with their patients to increase uptake of patient choice.
"We hope the planned changes will lead to more patients exercising their right to choose where they have their treatment, enabling them to access and benefit from the healthcare they need to live well."
David Hare, chief executive, Independent Healthcare Providers Network:
"We welcome today's announcements from the Government, and patients will too.
"An awareness campaign to help the public understand their rights to choose is good news. We know many patients want to be given a choice as it can dramatically reduce their wait for NHS care. But too often patients are unclear that they have the right to choose a health care provider to deliver their NHS care – whether an NHS organisation or an independent sector one – free at the point of use.
"Delivering new ways for patients to use the NHS App to choose and progress their care is a very exciting development. It's great to see this functionality and capability being rolled out. Millions of people downloaded the app during the pandemic, so using this technology will really help modernise how we access healthcare, putting control into the hands of patients themselves."