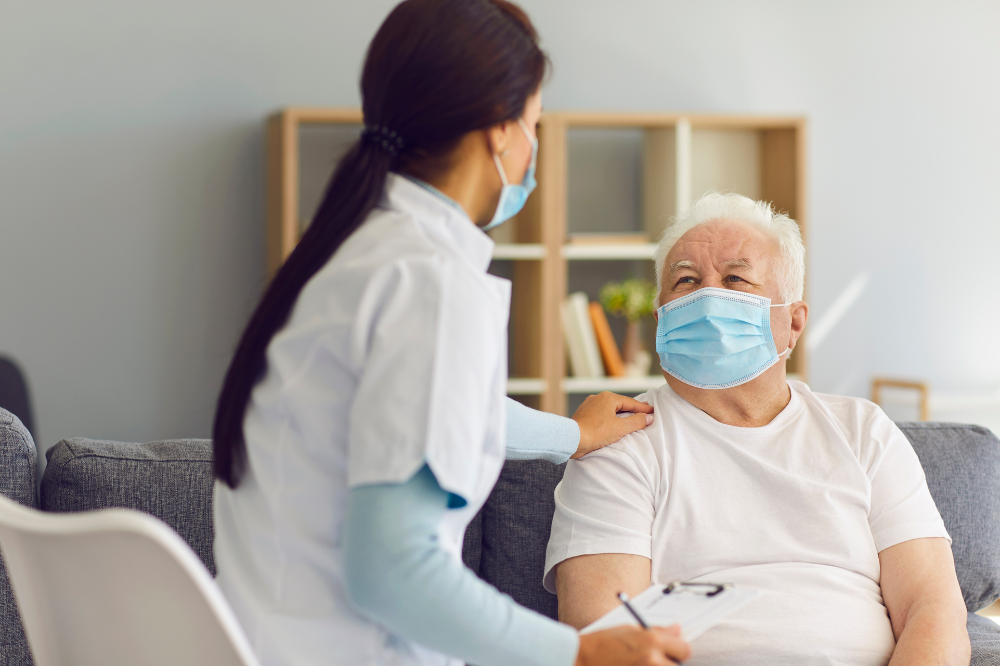 Exploring the Ethics and Inequalities of Digital Technology
On Demand Webinar: Part of our 2022 Digital Technology Webinar Series
Part of our Digital Technology Webinar Series 2022, exploring the ethics and inequalities of digital technology
Digital technology offers all sorts of exciting opportunities and has the potential to bring about many benefits to healthcare. However, its success relies on patients being able to access technology, feeling comfortable using it, and clinicians also having appropriate access and training. This is not the case across the board and there is a real issue with digital exclusion. We cannot assume that one size fits all and there are many instances where digital technology can get in the way of providing good access to care.
This webinar, featuring speakers Dr Llinos Jones, Dr Ian Sinha and patient representative Amanda Roberts will explore the ethics and inequalities of digital technology. Facilitated by Carol Stonham, Chair of PCRS the group will reflect on the pitfalls of group consultations/virtual reviews, and what we as clinicians can do to mitigate inequalities, and ensure technology is driven in the right way so that patients are benefited not short-changed by technological innovation. This webinar is for those that want to improve patient experience of technology, who are looking for solutions to digital exclusion, and a quick guide to avoiding common mistakes and pitfalls that widen health the inequalities gap.
This non-promotional webinar has been sponsored by The Burdett Trust for Nursing and Novartis UK who have had no editorial input into the presentation.
PCRS is grateful to The Burdett Trust for Nursing and Novartis UK for their support of the Digital Technology webinar programme. The programme has been solely organised by PCRS.
Speakers:
Dr Llinos Jones
Dr Llinos Jones is a Consultant Respiratory Physician with a Specialist interest in Asthma and is the Clinical Lead for Physician Associates at Midyorkshire NHS Trust. She studied at Nottingham, and moved to Leeds to complete her postgraduate Specialist training and her Masters in Clinical Education. She has a keen interest in Medical Education, and helped set up the British Thoracic Society e-learning platform. Since setting up a multidisciplinary Difficult Asthma service in Dewsbury, she's become keen to help address Health Inequalities, and over the last few years has worked to create a variety of multilingual and multimedia resources for asthma patients. She has founded a national repository with the Respiratory Futures team for these, and continues to work towards improving inclusivity and our understanding of the cultural aspects of asthma care.
Dr Ian Sinha
Ian is a full time NHS consultant respiratory paediatrician with particular interest in asthma and neonatal lung disease, and an Honorary Associate Professor in Child Health. He is the Clinical Lead for the National Asthma and COPD Audit Programme Paediatric Workstream. He is the NHS England NW CYP asthma lead, and led the NHSE asthma deliverables workstream around early and accurate diagnosis. He is a member of the current NICE Asthma Guideline Committee. He is the Chief Investigator for the NIHR-funded ASYMPTOMATIC Randomised Trial of daily vs intermittent Inhaled Steroids for children with mild asthma in Primary Care. He co-directs the Lab to Life Child Health Data Centre at Alder Hey Children's Hospital, which focusses on the impact of poverty on child health and mortality.
Amanda Roberts
Amanda has had asthma all her life. She has been involved patient input platforms for European studies such as UBIOPRED and MyAirCoach and is delighted to be on the Conference Organising Committee for PCRS once again this year. She tweets as @eczemasupport

"Nothing about me without me" is such a crucial concept for health delivery. The PCRS has a key role in delivering and shaping respiratory care and this means that being on the Patient Reference Group as a respiratory patient is a no-brainer for me"
Chair: Carol Stonham
Carol qualified as a Registered Nurse in 1986 in Bristol and has worked in Primary Care in Gloucestershire since 1990.
Following 26 years working as a Nurse Practitioner in General Practice, Carol now works at Gloucestershire CCG on the Respiratory Clinical Programme Group as Senior Nurse Practitioner (Respiratory) as well as running a locality based FeNO service. She also enjoys teaching and mentoring.
Carol is an active member of the Primary Care Respiratory Society UK. She is Chair of the PCRS Executive Committee. Carol is also the Primary Care nurse representative for the National Asthma and COPD Audit Programme, UK Inhaler Group and UK Lung Cancer Coalition.
Carol has been awarded the Queen's Nurse title and in 2016 she was awarded an MBE in the Queen's New Year Honours list for Services to Nursing and Healthcare.