Develop your leadership skills to create improved outcomes for more patients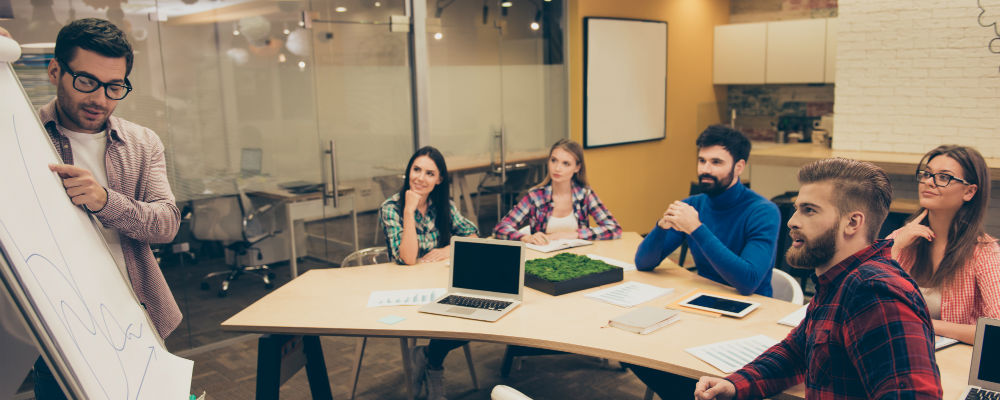 A flexible three year programme

Embedded in clinical practice

Offers a supportive professional environment

Valuable for all practitioners in respiratory care

"

Excellent opportunity to look at ways to improve respiratory care with clinicians who have an invaluable amount of knowledge and experience.

"
Important information about the Respiratory Leadership Programme in 2020
We believe the inspiration, learning, networking and respite from NHS pressures provided by the PCRS Respiratory Leadership Programme will be much needed by delegates and are looking at ways to offer as much of that as we can in alternative formats. We will continue to update our website as information is available.
PCRS is the UK's leading multi-disciplinary professional membership society for healthcare professionals involved in respiratory care, including practitioners operating within an integrated health environment. We are committed to inspiring best practice and creating demonstrable impact in respiratory care, as well as helping to accelerate the professional development, knowledge and skills of all respiratory health practitioners.
PCRS has developed the Respiratory Leadership Programme, especially for practitioners involved with respiratory operating in a primary or community care setting, to help participants make a real impact in respiratory health. It offers a safe, supportive and welcoming environment for health care practitioners interested in promoting best practice respiratory expertise and who are interested in developing their own confidence to create improved health outcomes.
This three year programme is embedded in clinical practice and addresses the leading issues surrounding the promotion of respiratory health care and emerging best practice. It is led by highly regarded and experienced clinical leaders and is focused on practical case studies and solutions.
The PCRS Respiratory Leadership Programme is especially designed to be of benefit if you are concerned about respiratory care and services in your area or you would like to help improve the quality of care for more patients. If you feel you need support in making the case for practice development to a practice manager, or improved services to a local commissioner, for example, the programme can equip you with a full range of resources and insights to enable you to make a difference, whilst also supporting your professional and personal development.
The PCRS Respiratory Leadership Programme is designed on a modular basis to fit in with your workload, with two 2 day residential workshops run each year, focusing on:
Building knowledge and understanding of the NHS environment, the latest healthcare policy developments relevant to respiratory care and the levers to drive system wide change.
Developing professional skills, including understanding your team, understanding and using data, developing a business case and service plan and developing your professional leadership style.
Management techniques such writing audits, posters and papers, mapping stakeholders, pitching a case for change and evaluating clinical data.
The programme is designed to address daily challenges that respiratory care practitioners face. Regardless of how small or big the local context is or the level of practice you're operating in, you'll be better equipped to bring about the change and care impacts you are interested in as a result of attending.
The PCRS Respiratory Leadership programme will help you recognise your own potential as a leader by developing your ability to deliver impact in your field of practice.
This course also offers time away from the relentlessness of NHS practice to re-energise and re-focus, giving you more confidence of your professional value and that your voice and opinions can make a difference. Working in an engaging, interactive and participative environment, this is an opportunity to network and make new contacts that can support your ongoing career development.
If you would like to find out more about the programme and see if it's right for you, please get in touch with us at info@pcrs-uk.org and we'll put you in contact with a member of the Faculty to discuss it further.