Winter Wrapped
Get ready for winter now...
The COVID-19 pandemic has caused a huge amount of upheaval and changed the way we live our lives in a very short space of time. The situation is still rapidly evolving, understanding and research continues at pace and the consequences of COVID-19 carry on emerging as measures such as lockdown, social distancing, and home working affect every facet of our lives, mental health, finances and long term outlook. It is still unclear where the world will be in relation to COVID-19 by January 2021. It is difficult to predict with any certainty right now what will happen either in terms of treatment or vaccination. We are still learning about the disease and the best and most effective ways of dealing with it. As such we can only plan for the relative short term.
Follow PCRS as we help you get Winter Wrapped
Reduce impact of a potential second wave of COVID-19 – prepare now for winter pressures.
Get support to help you feel prepared
Access the resources below to support you to get prepared for the months ahead and get Winter Wrapped
Take action now: Get organised, Get ready, Get winter wrapped
Take value-based actions now
The COPD value pyramid has been widely used for its impactful message about the comparative value of interventions for COPD that rebalances the value accorded to flu vaccination, stop smoking as a treatment, pulmonary rehabilitation, inhaled medicines and telemedicine using cost per quality adjusted life year (QALY)
How can you support value based programmes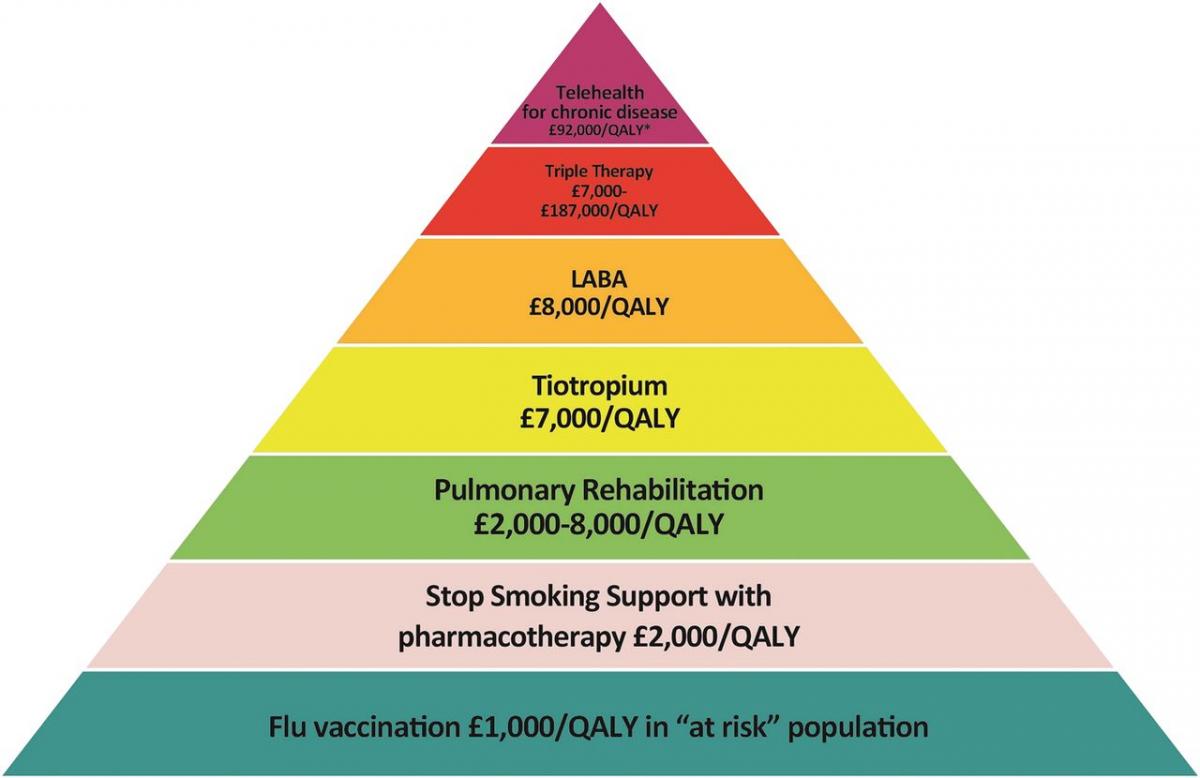 Group Virtual Consultations: watch Dr Rupa Joshi describe how she has set up group virtual consultations at her practice.
The PCRS Consensus guide to managing COPD provides helpful advice on managing COPD and our report on rescue provides highlights the benefits and pitfalls of their use
Clare Cook provides a fascinating report on pulmonary rehabilitation and how to engage patients
Supporting patients to quit tobacco
Getting the basics right - flu vaccination